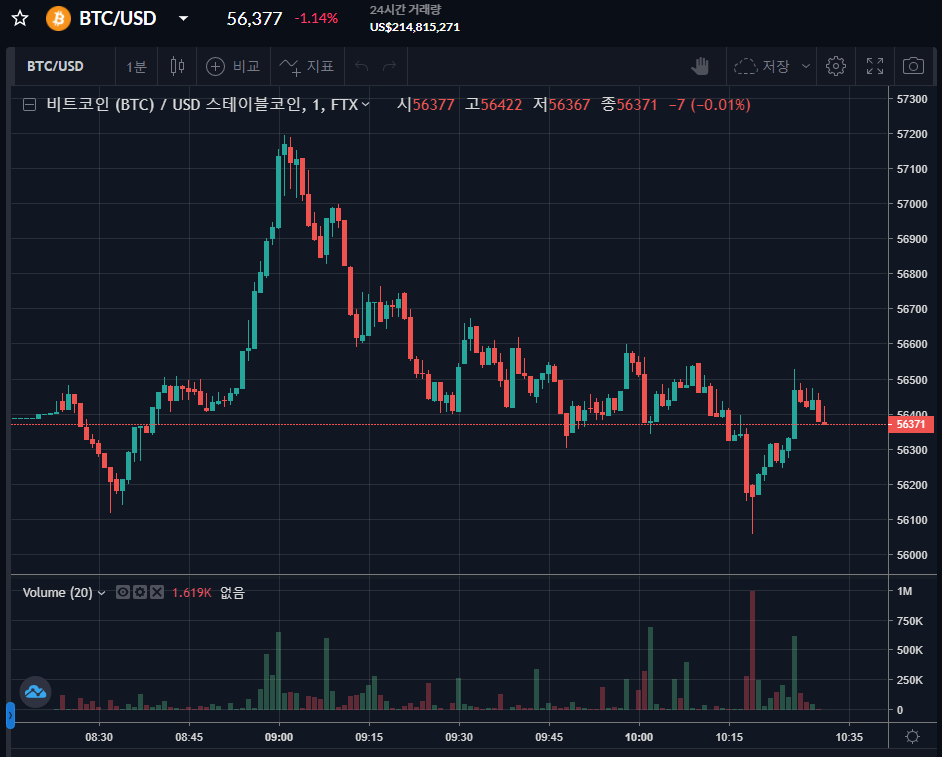 The price of bitcoin, which had surpassed $61,000 on the 14th on the last 5 days in a row, has been on the decline, and has plunged close to 10%, breaking the $54,000 range.
As of 10:30 a.m. on the 16th (Korean time), Bitcoin is trading at the US cryptocurrency exchange CoinMarket Cap, which is down 9.58% from 24 hours ago, at around $53,900.
The reason for the sharp decline in the price of bitcoin, which was above $60,000 after showing the longest straight uptrend, is believed to have undergone a short-term adjustment due to the pouring of profit-taking sales. In addition, the fact that Reuters reported that the Indian government was considering a bill that would make the transaction and holding of cryptocurrency illegal was a factor that aggravated the decline.
On the 17th, the price of the cryptocurrency bitcoin returned to the $56,000 level again. The CoinMarketCap Exchange is trading at around $56,309 at 10:25 am.
At the same time, another cryptocurrency exchange FTX is trading at around $56,514.
Since the real-time transaction price of virtual currency is set for each exchange, the price of the same type of virtual currency varies from exchange to exchange.