Japanese securities firm Mizuho Securities On the 11th (local time), the US government's super-large stimulus package signed by President Biden will be paid out, and funds will be rushing to the stock market and bitcoin.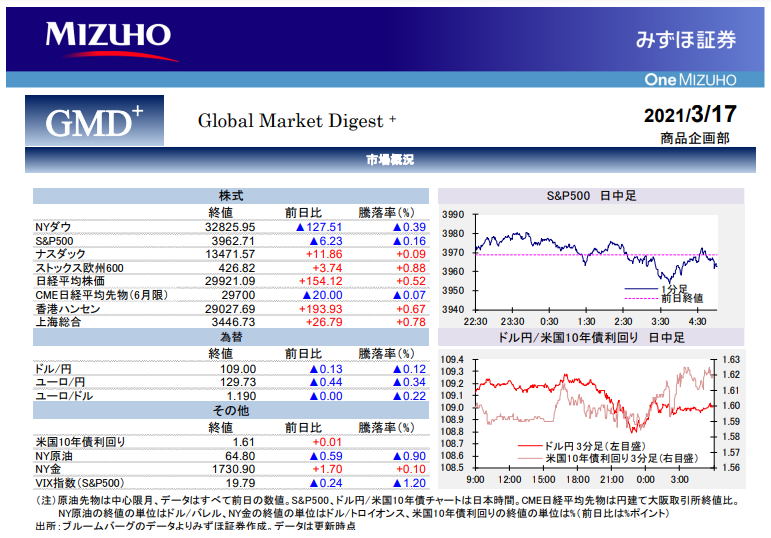 On the 16th, Market Watch, a stock analysis magazine, quoted a report prepared by Mizuho Securities based on a survey, and reported that "the stock market and bitcoin could be rushing money with additional stimulus measures implemented by the US government."
Mizuho Securities conducted a survey of 235 individuals eligible for the stimulus package, and it was analyzed that around 10% of the funds would be spent on stock investment and bitcoin purchases.
In addition, in the results of an earlier survey conducted by Deutsche Bank, an analysis was found that about 37% of the stimulus policy subsidies would be spent on stocks and cryptocurrency investments.
In the Mizuho Securities survey, 13% of respondents answered'up to 80% of the subsidies will be used for investment' when asked about the investment ratio, and 2% answered that '80% or more will be used for investment'. It was counted.
In addition, the result of the investment preference question for bitcoin and stocks was 61% and 39%, respectively, and it seemed to reflect the interest in bitcoin, which has increased even more recently.
Regarding the results of this survey, Mizuho Securities emphasized, "Among this stimulus package, the total amount of money expected to be used to buy bitcoins is $25 billion, which amounts to 2-3% of the total bitcoin market cap." .
Meanwhile, the ultra-large stimulus package of $1.9 trillion (2160 trillion won) processed on the 12th began to be paid in cash through personal accounts last weekend. Reuters reported that "there will be mass processing in accounts, checks, cash cards, etc. within a few weeks, and the goal is to do it as soon as possible."