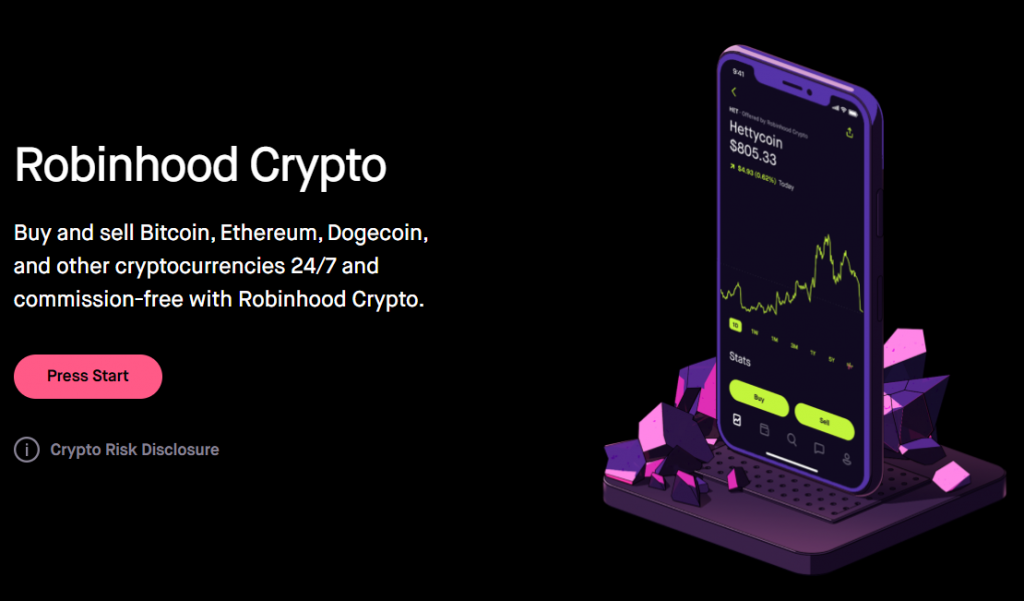 Robin Hood, a popular U.S. investment platform, who once suffered from the GameStop incident, said it was focusing on digital assets.
Will Robin Hood, who said he wants to increase cryptocurrency transaction services as quickly as possible, can regain his'original reputation' through cryptocurrency services? This is also why Vlad Tenev, CEO of Robin Hood, wants to enhance cryptocurrency trading services in their apps.
In a conversation posted on the company's YouTube channel, Tineve admitted that it could take months to recover from the aftereffects of the GameStop incident.
He said he wants to increase and improve the cryptocurrency capabilities of the app. "As much as people on social media bother me with that incident (the GameStop incident), I am annoying our cryptocurrency team and software engineers. We can. "We will try to get this done as soon as possible, and you can look forward to it. We might add a few more new coins along the way."
Despite the bad comments that Robin Hood received when he stopped trading GameStop shares in January, the cryptocurrency app increased 6 million users in the first two months of 2021. Like other exchanges, interest in cryptocurrency has increased from the beginning of the year, and users are increasing rapidly.
Will it be a Robin Hood wallet next time?
Until now, users of the Robin Hood cryptocurrency app have been able to buy, hold, and sell cryptocurrencies, but transactions that allow their coins in Robin Hood to be placed and removed from external wallets have been impossible.
And in the meantime, Robin Hood users have been asking to create cryptocurrency wallets in their apps.
Teneb said this time, although it was only a proposal to add a new coin, it is currently proceeding with caution, prioritizing extensive testing of the wallet function ahead of the launch.
He said Robin Hood's mission is "to make 95% of the American population invest," he said. "To democratize finance so that everyone can be equal."
Also, since the beginning of this year, Teneb pointed out that "the number of female users of cryptocurrency has grown 7 times," and explained that "women's preference for coins is increasing."
On the other hand, some cryptocurrency enthusiasts claim that they have ended GameStop transactions, demonstrating the failure of the centralized platform, and insist that the app should quit completely.
‍