Despite the recent NFT craze starting to cool down, the historically valuable NFT still attracts millions of dollars in price.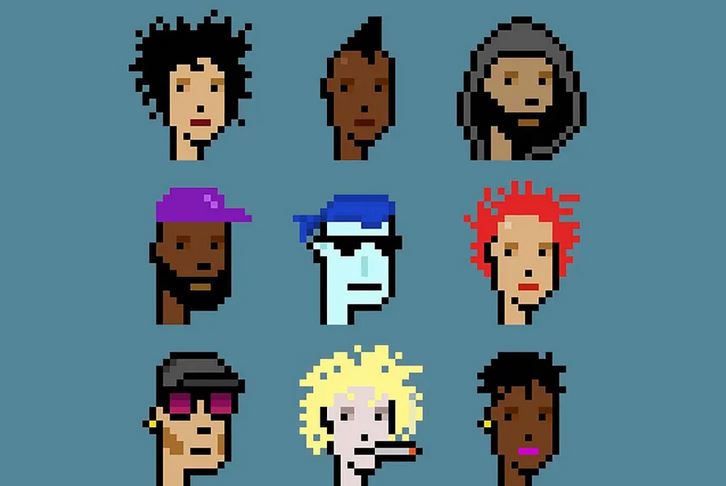 According to Cointelegraph reports, on May 12, the famous New York auction firm Christie's tweeted that the auction for NFT Cryptofunx's nine tokens was auctioned off for about $17 million.
Despite the fact that these tokens have earned millions of dollars, some Twitter users have speculated that the winning bidder had a discount.
Cryptofunks was launched by Larva Labs in 2017 and is limited to a total of 10,000 tokens. Each NFT draws randomly generated pixel portraits based on unique features inspired by the'London Punk Movement', such as hairstyles, jewelry, and sunglasses.
Ahead of this auction, Christie teamed up with SaveArtspace, a non-profit urban art support company, to showcase CryptoFungs in public spaces in New York. This public exhibition, called'Pixellated', showcases 193 crypto-funks from May 10 to June 6, and is an expanded public exhibition of similar crypto-funks that took place in Miami for the month of April.
Camsoda, an adult streaming platform, has also entered the ranks of cryptopunk and announced that it will hold a live non-reservation auction for Cryptopunk #7060 on May 13th. Participants must deposit at least a total of $1 worth of cryptocurrency assets into their Camsoda account to participate in the auction.
"Now we are in a time of the NFT gold rush," said Derrin Parker, vice president of Camsoda. 'NFT' is the hottest investment space for cryptocurrency from 2021 to the present, with millions of transactions being made, and rare collectibles such as CryptoFungs are sold for huge sums.
"Given how CryptoFungs captured the spirit of the mainstream cryptocurrency, we wanted to make it easier for users to access NFT."