After the record high, the price of bitcoin, which had been adjusted and declined, is recovering again. Here, the news that Wall Street's renowned investment bank Morgan Stanley has launched a fund product that allows you to invest directly in Bitcoin, and the price of Bitcoin is skyrocketing again.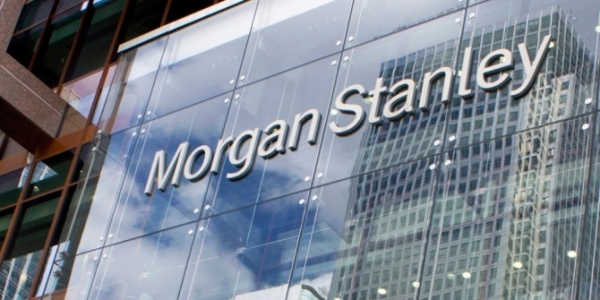 According to CoinMarketCap, a U.S. cryptocurrency exchange, as of 3:20 p.m. on the 18th (Korean time), the bitcoin price surged 5.97% from 24 hours ago to $58,961 and is approaching $60,000 again. The price once fell to $54,528, but it is rising again.
On the 17th (local time), CNBC and Bloomberg, a US economic broadcaster, reported that Morgan Stanley was the first major investment bank in the United States to launch a Bitcoin investment fund product.
CNBC cited internal data and reported that Morgan Stanley, with assets under management of $4 trillion (approximately 4 trillion won), will be the first to include Bitcoin in a client's wealth management portfolio.
It's also the first time this happened on Wall Street. In the case of rivals Goldman Sachs, JPMorgan, and Bank of America, they have not yet provided products that directly invest in Bitcoin to customers.
However, Morgan Stanley has set a separate limit because the volatility of Bitcoin is still so high. In the case of individual customers, it is allowed only to customers with an'aggressive risk investment propensity' with a deposit of at least $2 million (approximately 2.2 billion won). In addition, corporate clients are only able to deposit more than 5 million dollars (about 5.6 billion won). The size of the investment is capped at a maximum of 2.5% of the deposited assets.
Funds to be invested in bitcoin have also been limited. It is two funds operated by the cryptocurrency company Galaxy Digital, and one fund jointly operated by FS Investments, an asset management company, and'NYDIG', a bitcoin company.
On February 11, the New York Melon Bank, the oldest investment bank in the United States, also announced that it would handle bitcoin. With Morgan Stanley's participation in this, CNBC predicted that Bitcoin's'entering the mainstream' is becoming more and more full-fledged.
On the other hand, the market interprets that the institutional financial institutions have started classifying bitcoin as an'investment asset' in earnest.